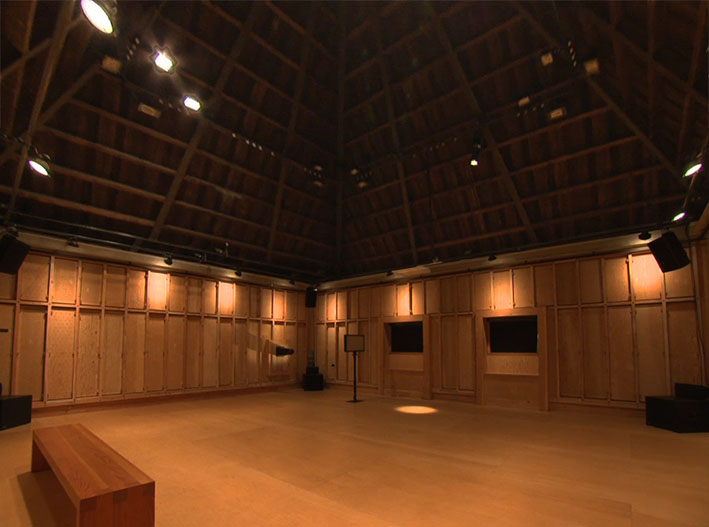 This site-specific installation, made in collaboration with filmmaker Atom Egoyan, took place in a large converted kiln and an adjacent hall. Commissioned by Jonathan Reekie for Faster Than Sound, Nocturnal was based on a piece composed by Benjamin Britten for guitarist Julian Bream. I deconstructed Britten's original composition, diffusing it in time and space across a strategically placed set of 11 speakers and 4 subwoofers. Two speakers were placed 10 metres above at the apex of the kiln. A super-directional speaker focused one channel of sound where the spotlight falls on the floor in the image to the left, the optimal viewing position for the camera obscura video image reflected into the space through a window which was originally a grain chute.


Click for a short documentary video about the piece.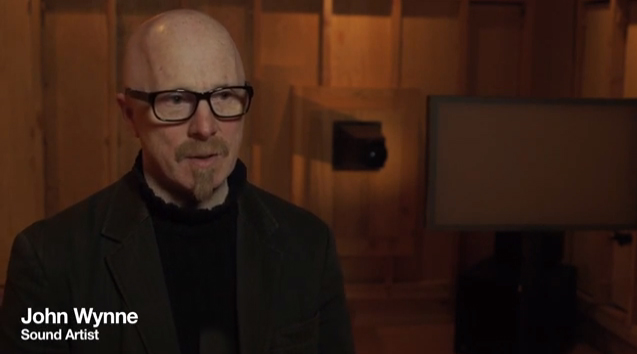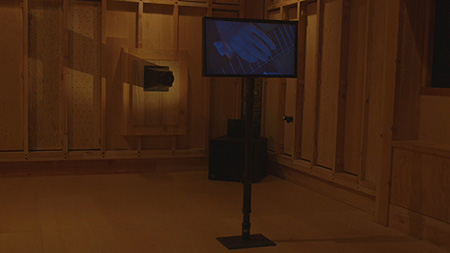 The projected footage reflected off the wall and back through a specially adapted lens (see below), creating a camera obscura whereby the video image was projected into the darkened kiln and onto the small, bespoke back projection screen as a ghostly, upside-down version of the video.

NB: The space was much darker than it appears in these photographs: it took considerable time for the visitors' eyes to become accustomed to the lack of light, but such low light makes photographic documentation impossible.