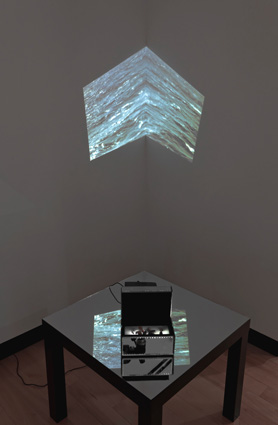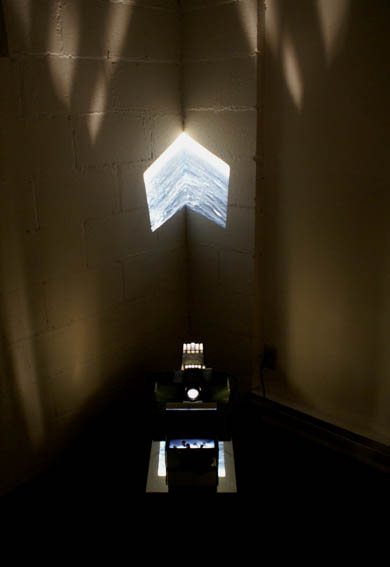 Left: Cold Atlantic (data projector, animated digital image, 12 hearing aids)
Right: Hearing Loss (slide projector, 6 hearing aids)







The pitch and timbre of the feedback produced by these devices change in ways that are interesting and difficult to predict depending on their proximity to each other and the direction in which they face, the size and shape of the space which contains them and the presence and movement of the viewer's hands or body. The sound also changes due to electronic circuitry inside each device designed to fight feedback.
Hearing Loss and Cold Atlantic address the absence of the person for whom these devices were made, and for this purpose, few sound sources could be more suitable than feedback, which Nic Collins has referred to as "the Zen-like infinite amplification of silence". Feedback's "tautological elegance" and musical potential contradict its status as problem or systemic fault: in this piece, its antagonistic relationship to hearing aids is harnessed to explore the presence of loss.