Edited by Victoria Hume, this superbly designed book is a collection of essays with a wide range of perspectives on the Transplant project and the wider issues it raises.
Includes a 35-minute DVD by John Wynne and Tim Wainwright.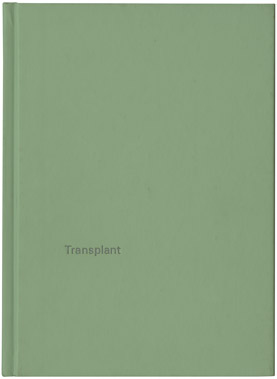 A first look reveals content that is almost snap-the-book-shut disturbing, but persevere and you are rewarded with a beautiful human story. The transplant ward is revealed as a unique and compelling environment, with alien sights and sounds and heightened emotions countered by meditative routine and endless waiting.
Grafik magazine
(click to see full review)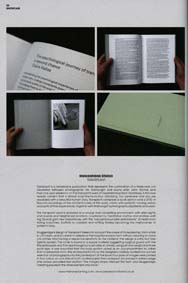 Contributions by:

David Toop, author of Ocean of Sound and Haunted Weather
Charles Darwent, art critic at The Independent on Sunday
Lesley Sharp, medical researcher and author of Strange Harvest
Marcia Farquhar, artist
Tom Rice, anthropologist
Claire Hallas, psychologist
Kate Dalziel, heart transplant recipient

Angus Carlyle interviews the artists
plus an interview by the artists with Professor Sir Magdi Yacoub

Designed by Fraser Muggeridge studio
For information on obtaining the book/DVD, contact arts@rbht.nhs.uk